Today's Tune:
Jenny
Oh! Hello, blog!
So you all may have heard from my, uh, associate, that I've completed my move and now reside in mostly-sunny-sometimes-rainy-but-that's-cool Northern California. Right smack in the middle of Sonoma county and near-ish to Napa, actually. Which you may have heard of? Because those places produce
wine
? Like,
a lot of wine
?
This place holds a special... um, place... in my heart. I went to college here (
Sonoma State
, home of the Cossacks Seawolves, WHAT), and it's breathtakingly beautiful. Also, you know, wine. And farms. Organic farms that produce a big bunch of awesome and then sell it every weekend at Farmers Markets. Seriously, we've been here just over a week and our fridge already boasts a few bottles of wine and a selection of local goods. ILU SONOMA COUNTY.
Ahem. Aaaaanyway.
I thought about trying to tie this back around to something at least in the ballpark of literary by mentioning that I finished two books on my trip out here (Cherie Priest's
Boneshaker
and Carrie Ryan's
The Forest of Hands and Teeth
, which was mentioned last entry. Zombies FTW.). Both were wonderful reads I enjoyed for their portrayals of kickass female leads who pwned the undead like woah, and you should pick them up. There you have it! Literary tie-in!
Unfortunately, that's all I've got for you for now. It's been an exhausting week, and is likely to get a little more crazy as Robot Boyfriend (not actually a machine) and I amp up our job search. I had every intention of taking a bunch of pictures on the drive out and creating a superquirkyfun storyline to go with it, but driving for three days straight looking at a lot of this: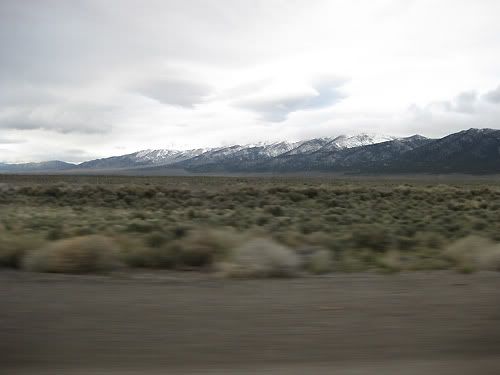 and this: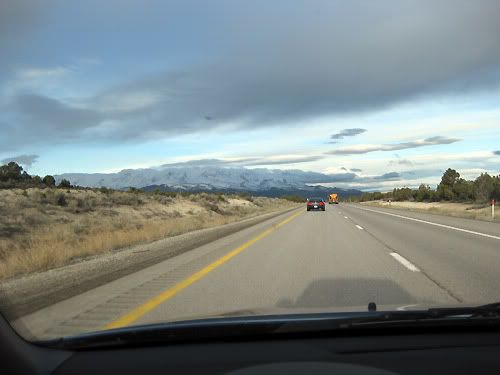 kiiiiind of takes it out of you, actually. What, operate a camera while driving? No, I certainly didn't do that! That would be CRAZY.
But the cats are still fat and happy, so all is well.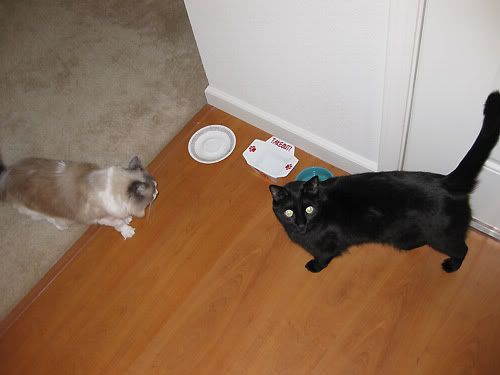 I'll try to get back to a semi-regular update-ish schedule sometime soon. In the meantime, you know, zombie fiction FTW. Get some.